DJI Mini 3 Pro Drone RC Joystick Cover
Joystick protective cover for DJI Mini 3 Pro RC remote controller - Design Version 2.0
Here is my DJI RC Joystick Cover custom designed and 3D printed.
---
V2! - NEW 
$15AUD

/each (grill cover + joystick cover)
+$2AUD

extra for use of glow in the dark filament
-$5AUD social media discount !!! so

$10AUD !!!

(read below for more details)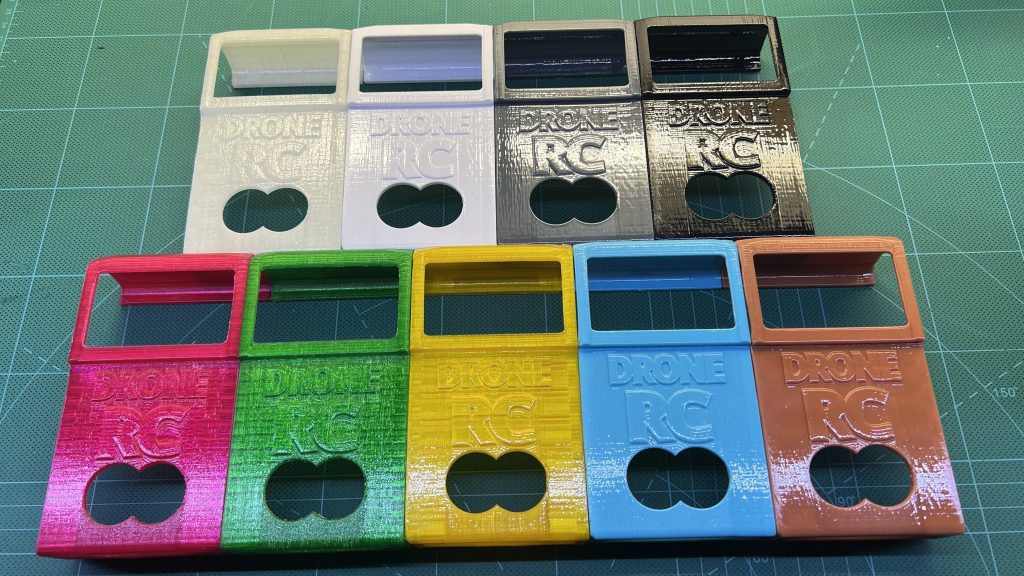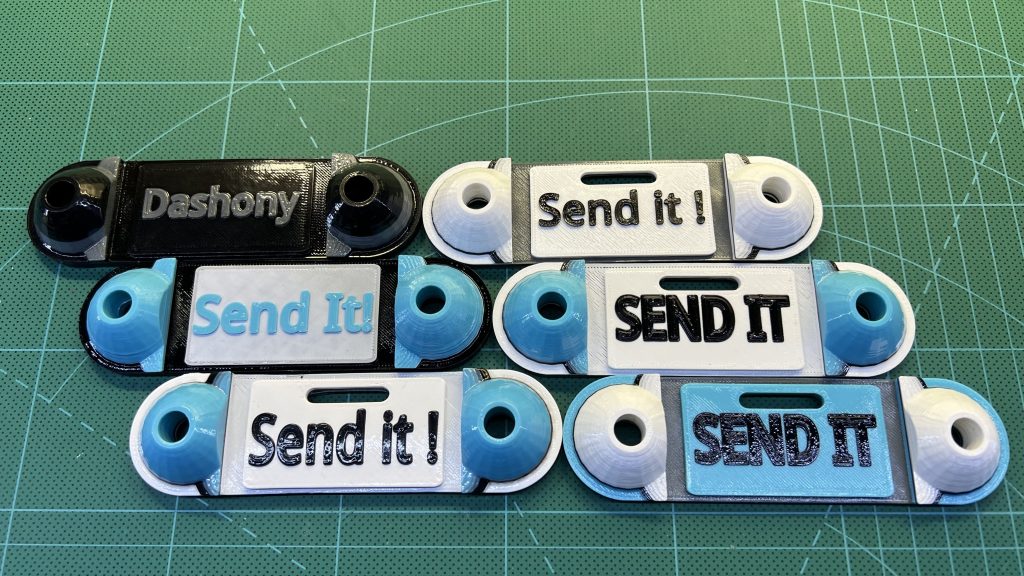 Step 1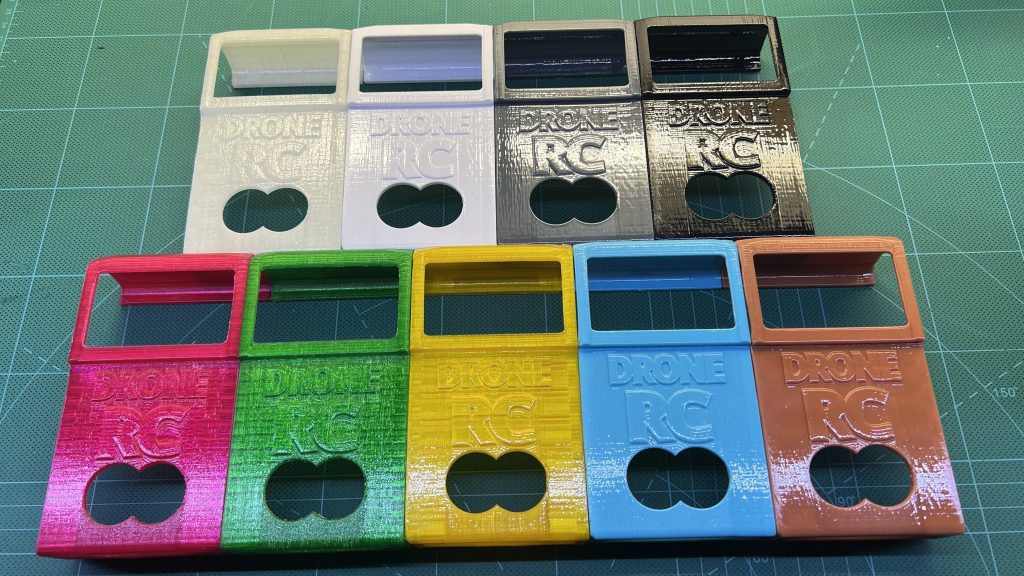 Pick a colour for the Joystick Cover Grill
(ABS shiny: White, Grey, Black, Light Blue, Brown, Transparent Yellow, Glow In The Dark)
(PETG not shiny: Transparent Green, Transparent Magenta)
Step 2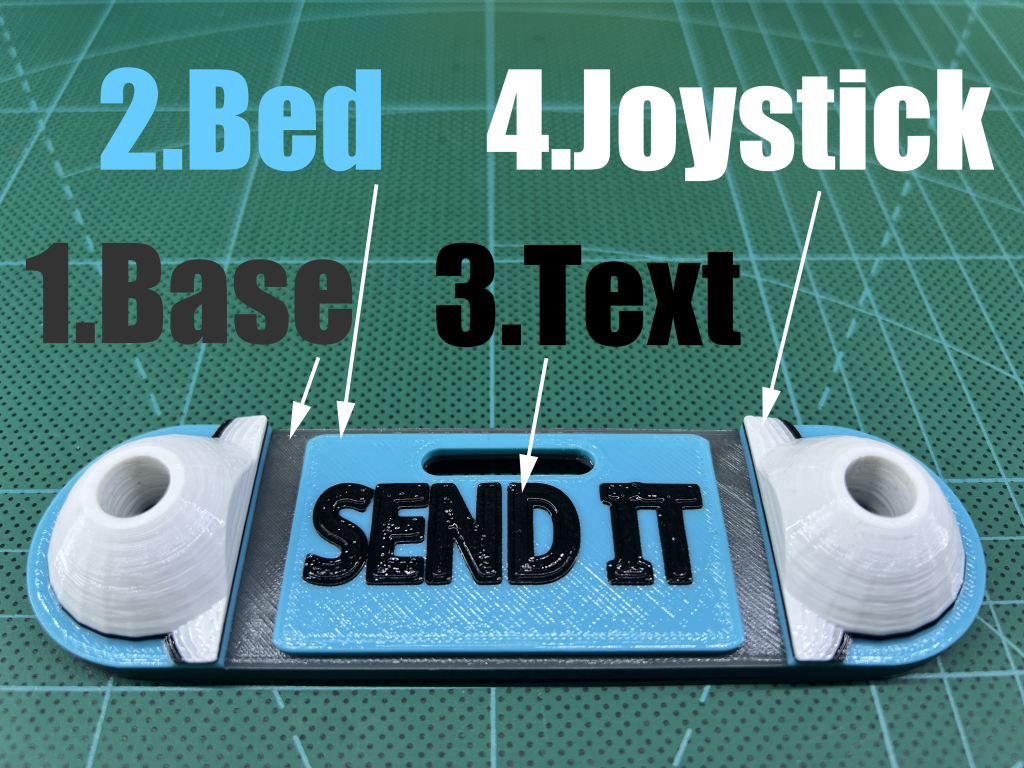 Pick a name to display on the Joystick Cover, or stick with the default "SEND IT". Pick up to 8 characters for a good size or a few more characters, but the text will look smaller the more you add.
Pick a colour for your Joystick Cover. One, two, three or four colours, see photo beside.
(ABS shiny: White, Grey, Black, Light Blue, Brown, Transparent Yellow, Glow In The Dark)
Step 3
Order and Pay
…more info
What is this RC Joystick Cover?
I've designed a custom joystick cover for my DJI Mini 3 Pro RC Controller. (mostly for Aussies, because I live in AU, but if you're overseas and really keen, message me and we'll work something out)
Why would you make one?
I'm sick and tired of removing the joysticks after each flight and screwing them back on beforehand and I was close to loosing them a few times.
How is it made?
I've designed it in 3D and printed it in ABS with my Prusa i3 MK2.5S then treated with acetone vapors for extra smoothness.
What it is made of?
Currently from ABS so I get to make it shine, but can also print it in PETG and soon in TPU perhaps.
How does it compare to other covers on the market?
This cover is super easy to put on and remove under 2 seconds even with one hand! It is quite strong and can be customised to order.
How many pieces is it made out of?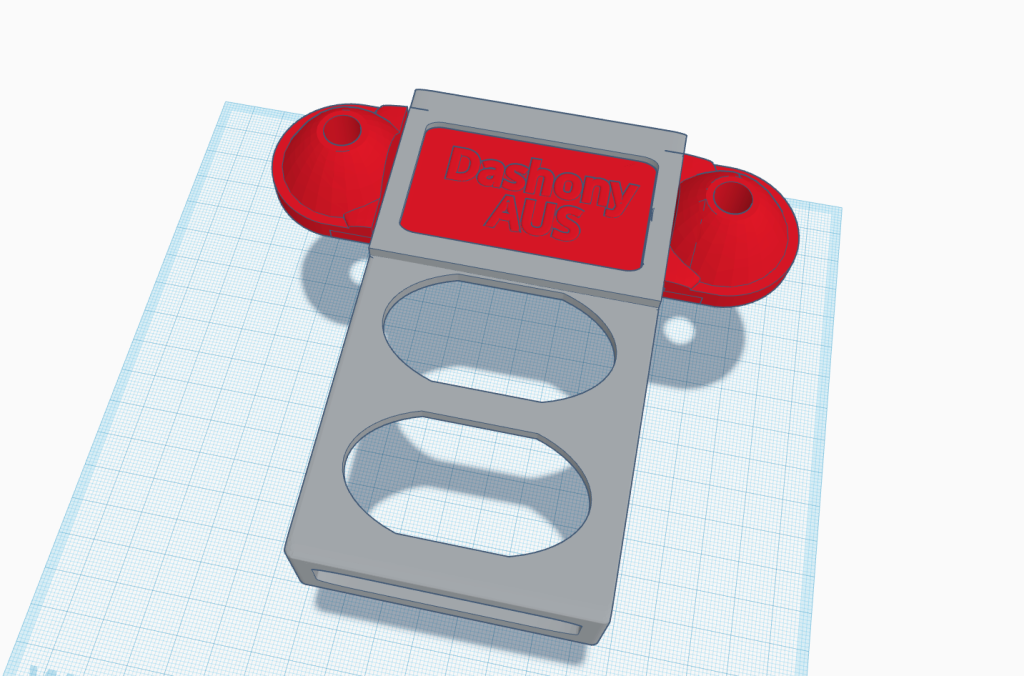 There's 2 parts to it.
This is the part that holds the joysticks in place pretty precisely.
This is the part that locks the joystick bracket in place for extra protection.
Can I access the ports with the cover on?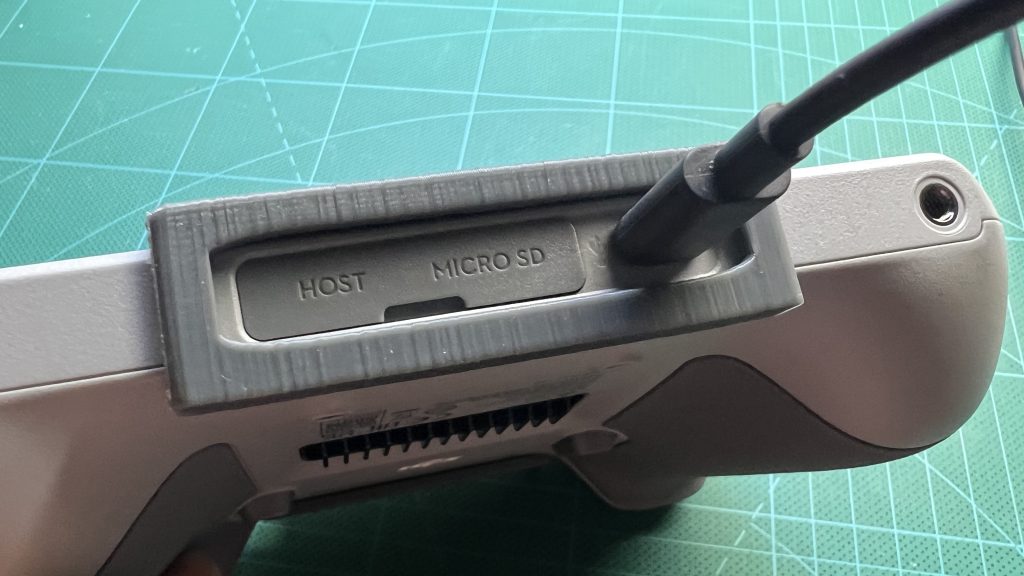 Yes, there is an intentional cut at the bottom to reveal both USB-C ports and the micro SD card slot.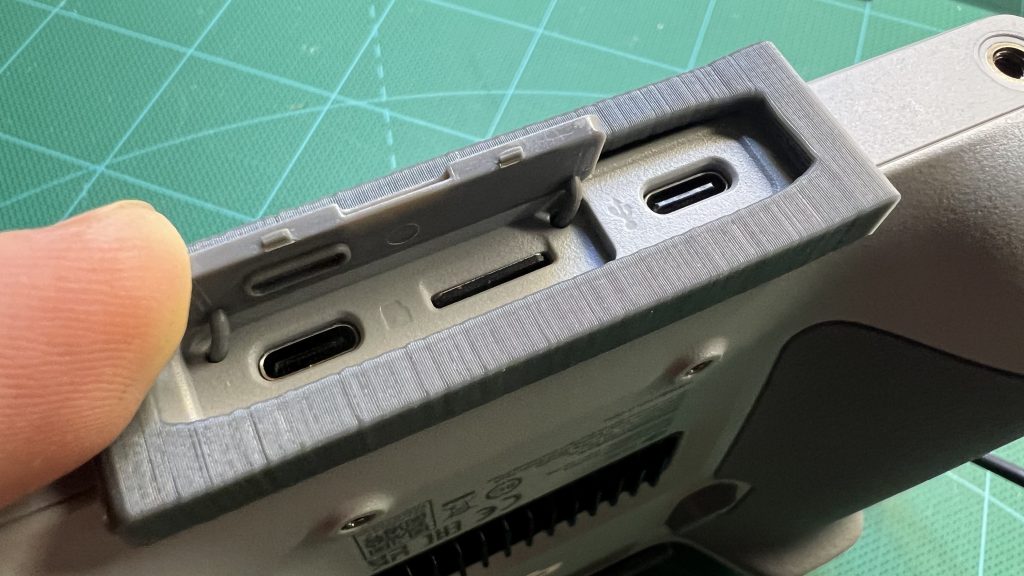 Will it help protect the joysticks and buttons when I place the controller in a random bag?
Absolutely! This is exactly what it was designed to do. It also covers and protects the ON/OFF button, flight modes button and RTH button.
What can be customised?
A lot!
The colour of the name/text on the joystick bracket.
The text font (4 available to choose from)
The colour combination of the joystick bracket.
The colour of the safety bracket.
Treated/shiny (if made of ABS) or not treated/fine layered raw from the printer
What colours can I choose from?
ABS: 

Black

, 

Grey

, 

White

, 

Light Blue

, 

Brown

, 

Transparent Orange

, 

Glow in the dark material



PETG: 

Transparent Green

, 

Transparent Magenta



TPU: TBA
Can I have the .STL for this DJI Mini 3 Pro RC Joystick Cover?
Nope.. I put way too much work into this one to just hand it out for free, but happy to print one for you for a bit of $$.
I did design and shared a number of other product designs for free on Thingiverse, check them out here.
How much is this joystick cover?
$15 AUD is the cost for the Joystick cover, plus postage, unless you're happy to pick it up. Or 

$10 AUD !!!

 after Social Media Discount (see offer below).


Extra $2 for the Glow In The Dark Material
I can work out a discount for more than one piece.
A one time Social Media Discount of $5 can apply if you can prove that you were able to:
Like and Comment on my video on YouTube
Share my video on Social Media (Facebook and/or Twitter)
Postage Included?😜
 I can smell that emoji with a wink and a tongue out from a mile!
I wish I was Amazon, but I'm not! So unfortunately the postage is not free. I'll find out the cheapest postage based on your location.
But if you live in Australia – Victoria near postcode 3220 you might be in luck as we can meet up, to hand deliver it and talk drones, or, or, maybe over a couple of beers, (if over 18 of course) and then the cover is FREE ! Now that's where the emoji with a wink and tongue 😜goes in nicely again!🤣
How do I order one?
You can message me below here on my site, or on my YouTube Channel https://www.youtube.com/@dashony and we can discuss your order choices.
How do I pay?
You can pay by PayID, or PayPal or Cash on pick up.
Here is more on my 3D printing journey.